UWC Alumni Profiles
UWC Barbados selects students from all over Barbados to attend UWC colleges. After UWC, Alumni are equipped to continue their journey of self-enrichment as opportunities continue to open up for them, but who better to talk about post UWC life than Almuni themselves.
---
Cheyne Ward
UWC South Africa, Swaziland
2015
"Without it I'd probably be in a classroom studying physics instead of wandering the depths of the oceans."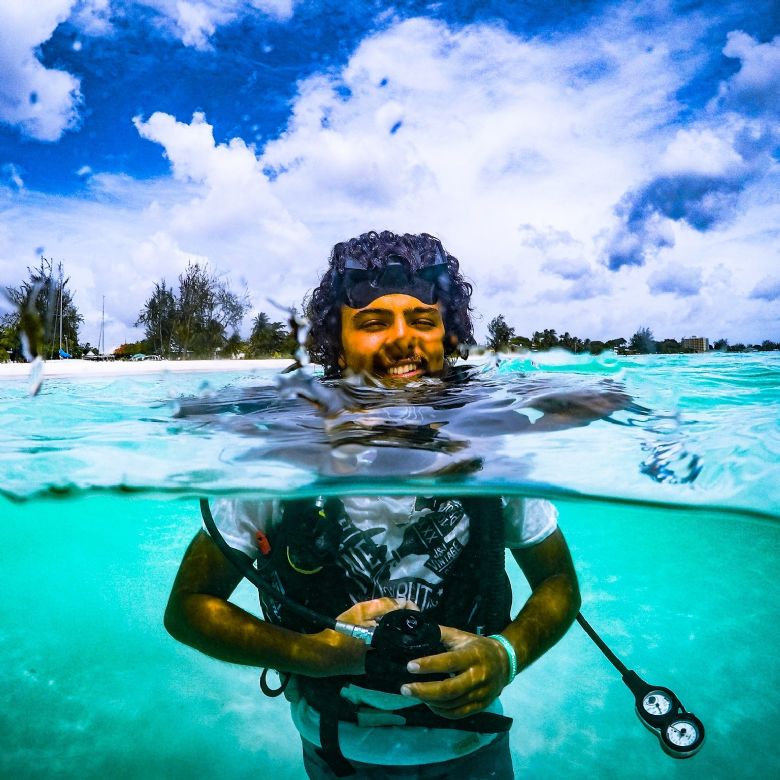 "Where am I now? I'm at a turning point in my life. I work at a dive shop 7 days a week and I'm happier than I've ever been in my life. I'm now working towards the occupation I want, commercial diving. An occupation I would never have even have thought of. I am soon to go abroad and finish my training.
I help out with UWC whenever I have the chance. I would never be who I am today without UWC. After UWC I was finally comfortable in my own skin, knowing what it covered and held together. I know my strengths and weaknesses thanks to UWC. Without it I'd probably be in a classroom studying physics instead of wandering the depths of the oceans."
---
Chavonne Cumberbatch
UWC-USA, USA
2016
"A transformative community that shaped me to the woman I am today."
UWC welcomed me to a transformative community in which education expanded beyond borders; and long lasting friendships have embraced our cultural and global awareness. My classrooms became a platform for global perspectives and a hand on approach to real life experiences through service learning, community programs, international forums and cultural events. UWC had given me the opportunity to excel in my STEM education while developing my passion for advocating for the importance of education for young women globally. Also being a member of the UWC movement has allowed me to share a mission greater than myself in which I have learned the value of friendship and community spirit. In essence, through the support and connections of UWC, it has challenged me to embrace and develop my character and sense of identity for change especially in STEM.
---
Vusimuzi Mafico
UWC South Africa, Swaziland
2016
"The UWC has a strong focus on developing individuals, thanks to that focus I found my passion"
How has it affected me? To make a long story short, it directed me to what I truely want to make of my life, which is something that can't be understated. In a regular Zimbabwean school system the focus would be on subjects and thats it. Physics. Chemistry. Math. That would have been my reality and the crux of my last high school years if I wasn't lucky enough to get to go to UWC. The UWC, unlike other systems, has a strong focus on developing the individuals and thanks to that focus I found my passion doesn't rest in engineering but in the environment management. This is because I got to expand out of my comfort zone. Now I'm fortunate enough to have the chance to go to a top New York College and study something I'm actually passionate which other school systems don't always give you the chance to."
---